Contact Accruit Today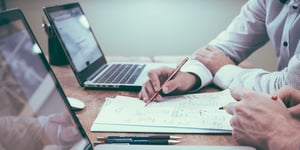 Our experts are standing by to speak with you about your 1031 Exchange questions.
Curious if your situation qualifies? Have questions about the exchange process?
There's no cost
No obligation
No high pressure sales tactics
Speak to a helpful 1031 Exchange expert - free of charge
Accruit has certified exchange specialists on staff who will answer your 1031 exchange questions and facilitate the exchange transaction.
An unrelated third party or "qualified intermediary" (QI) may be used to facilitate the 1031 exchange transaction. A taxpayer cannot utilize their Realtor®, lawyer, accountant or a related party as a QI. Additionally, several states require that QIs be compliant with regulatory requirements regarding insurance, bonding, and the manner in which exchange funds are held, state licensing, etc.